How to Dress Like Queen Letizia for Less
Queen Letizia has stunned the world with her classy, sassy style. Her elegant and bold dressing sense has earned her the title of the best dressed royal in the world, leaving Kate Middleton far behind.You too can dress like her without putting much strain on your purse. Read on to know how:
Steps
If you shop on a limited budget yet yearn to dress elegantly like the royals, no issues! You can still be chic without going completely broke! In order to look regal you need to-

Purchase garments that are neither too baggy nor too tight. They should fit your body correctly.
Avoid dresses with plunging necklines or ones that are too short.
You may also want to cross out clothes that are too gaudy or the ones with loud prints from your list. Instead go for softer colors with graceful prints.
In order to look like a princess or a queen, it is very important that you own a few pairs of impressive- looking shoes.  If high - heels are not your thing, then it is better to go for normal heels or flats. They will look cool as long as you are able to carry them well with the rest of the outfit. however, you should avoid wearing floaters or sport shoes with dresses at all costs.
Your makeup should look natural yet amazing at the same time. You should-

Go for makeup that goes with your skin tone.
Try subtle, softer colors.
Avoid neon colors or other gaudy colors at all costs.
Don't go overboard with makeup. It is best to keep it minimal. Remember you have to look regal not trashy.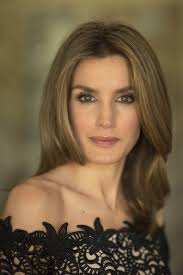 In order to appear queenly, it is imperative that you have the correct body language. Do not swag or hunch while you walk. If needed practice walking in front of a mirror. Roll your shoulders back, straighten up your spine and carry yourself with confidence and grace at all times.
Ta-da! !! You are all set to amaze your friends and family with your new splendid look!
Tips
In order to appear confident and monarchical make sure you display that warmth of your heart and the goodness of your nature wherever you go. That shall earn you a lot of loyalty and friendships.