How to Dress Up Your Skinny Jeans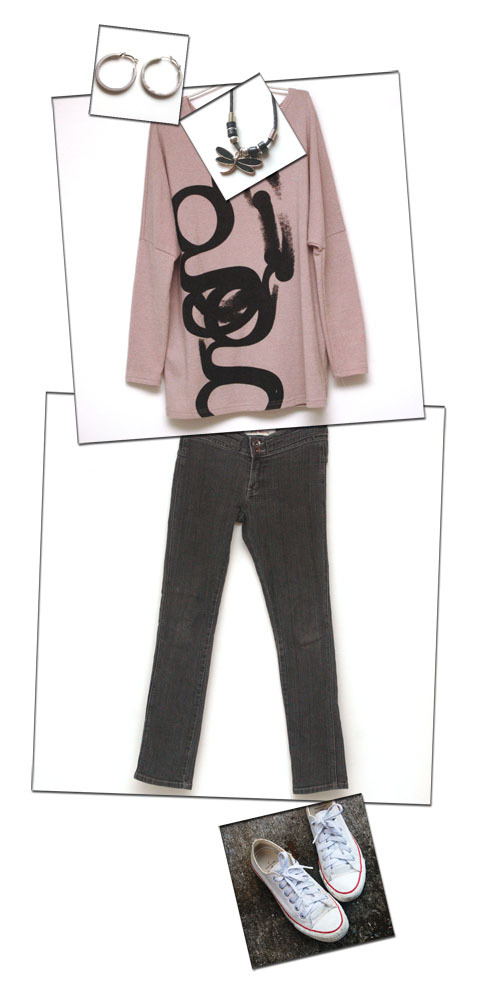 Ever wanted to wear the coolest, and most fashionable clothes around? Well, now you can with these easy steps.
Steps
Wear skinny jeans. Skinny jeans give a touch of "Wowza" and are big right now. If you want nice and inexpensive skinny jeans, shop at Target. If you want neon ones (I'm not a big fan, though) shop at Justice.
Add vintage accents. These are perfect on a lot of outfits. Try silver faux-leather purses and burnished gold or faded silver jewelry.
Wear vests. These are amazing with anything. If you're going for a Selena Gomez kind of look, go with a black vest over a tee. (Purple tees or fuschia tees would look great!)
Add sweaters. These are good in the Wintertime over tanks. If you want sweaters, American Eagle is a really nice place.
Wear the right shoes! Flats, boots, sneakers...you just have to pair it with the right outfit. (skinny jeans are great with flats.)
In the summer, try crew neck tees for a great look. A classic Ramones tee would look great!
Put together the ideal outfit - vintage-type sweater over navy tank, silver hoop earrings, a modern necklace, skinny jeans and finally, flats. Divinity!